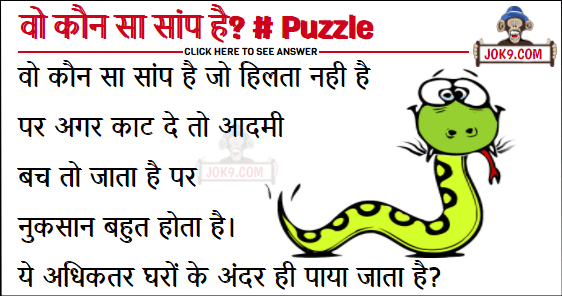 Hindi Puzzle : Vo Koun Sa Samp Hai?
वो कौन सा सांप है जो हिलता नही है
पर अगर काट दे तो आदमी बच तो जाता है पर
नुकसान बहुत होता है।
ये अधिकतर घरों के अंदर ही पाया जाता है?
Hinglish me bhi samajh le
Vo koun sa snake hai jo hilta nahi hai par agar kat de to aadami bach to jata hai par nuksan bahut hota hai. Ye adhiktar gharon ke andar paaya jata hai?
उत्तर के लिए नीचे जाकर Next Page पे क्लिक करें