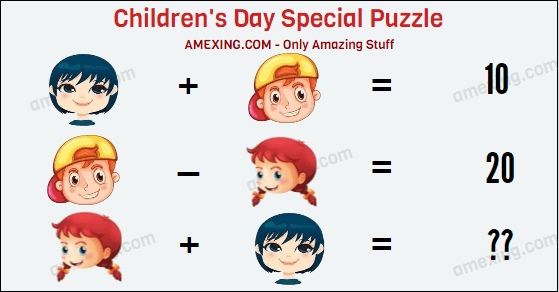 Puzzle : Children's day special puzzle, can you solve it?
Here is an special puzzle on the occasion of children's day. You you will enjoy solving this puzzle and get the right answer in first attempt.
Please do share the puzzle with kids and help them solve this puzzle too.
To see the answer, please scroll below and click on Next Page