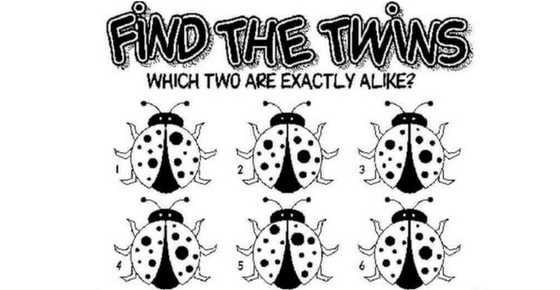 Look at the image above carefully and tell which two images are exactly alike. That means you need to identify to images looking exactly same to each other.
If you can do this withing a minute you are truly a genius, if you can you can pass it on to your friends to see if they can do it or not.
But in any case dont worry we already have the answer so you are safe.
If you liked this image please up vote it also.
To check the answer, please scroll below and click on the Next Page