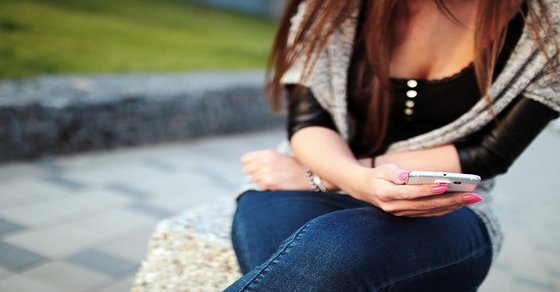 There you will get very short and sweet 50 whatsapp status in English that you can use any time depending upon your mood. Do let me know, which one is your favorite.
01. Life is the toughest puzzle to solve.
02. I am better than the best.
03. Believe me I am unbelievable.
04. Life is short have an affair.
05. I am not best but better than the rest.
06. Let me live my life my way.
07. I am in a good mood today.
08. I keep my status clean.
09. One thing I know about you is you are reading my status.
10. You are allowed to see my status but not read.
11. New day new life.
12. Money is honey.
13. Save your life first before you go out to save world.
14. Woman is not equal to man the first has two letters extra.
15. When you think you sucks.
16. Girlfriend is half wife but wife is not half girlfriend.
17. Don't follow me, I fart.
18. Run fast you are late in the race of life.
19. What brings happiness is the wealth.
20. Life is better together.
21. No months have 32 days. Have you ever thought why?
22. I knew, you will read my status today.
23. A kiss is a kiss you can never miss.
24. Love is life, I don't understand how and why.
25. I was you tomorrow. Whatsapp status of future.
26. Are you nuts? I am feeling hungry.
27. Think twice and you are confused more.
28. Love every girls, you dont know who will love you back.
29. My battery is about to die, I killed it.
30. I am not your, you are not mine.
31. You can live a day without internet, dont bother me i am busy over internet.
32. Life is short, and I am tired of it.
33. Girls are stupid and boys are dump, expect me.
34. I love someone and she doesn't love me, thats it.
35. Don't fool people, If you are not fool.
36. You can love online but cant fight.
37. Love is blind and lovers are not.
38. I am done for the day.
39. My past was best.
40. The best is yet to come.
41. How can people have 7-8 girlfriends. I am hardly able to handle 6.
42. Its okay to fart loud, when no one is around.
43. You think I am Smart and I believe in you.
44. Come tomorrow and will ask you to come day after.
45. Money is not everything until you run out of money.
46. I dont like you and I dont know why.
47. Life is frustrating, bring a bottle of wine.
48. We both together can have a blast. I'm worried cop can catch us.
49. I am cool, bring vodka.
50. Wait, I am thinking…..

To get more whatsapp status please scroll below and click on Next Page to see more whatsapp status