Short and Sweet Valentines Day Messages
Hello Valentines ♥,
We know the most awaited festival for the love buddies is in the corner an you want to impress your loved one with unique sweet message. We understand you well and here bringing the sweetest of 15 unique, short and sweet Valentines messages.
I am sure you will like them all, but do mention in the comment section, which valentine message you are going to share with your valentine today!!
♥
♥♥♥♥♥♥♥♥
♥
Thank you for always bringing out the best in me. Thank you for all that you do my partner, my best friend!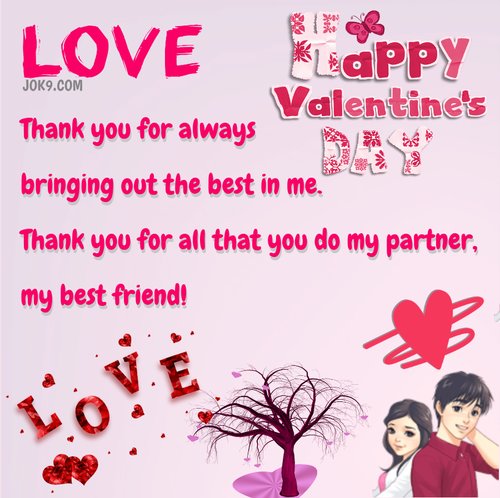 ♥
♥♥♥♥♥♥♥♥
♥
All I want is to hold you in my arms forever and never let you go. Happy Valentine's Day honey!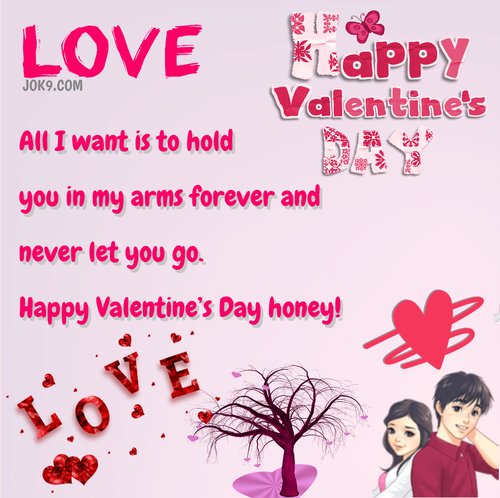 ♥
♥♥♥♥♥♥♥♥
♥
My life is filled with happiness because of you, my partner, my love, my valentine.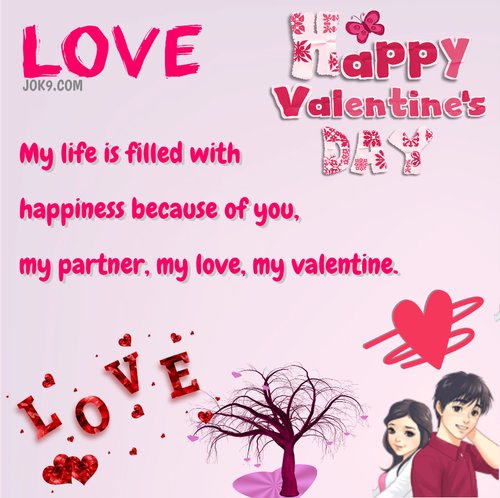 ♥
♥♥♥♥♥♥♥♥
♥
A day filled with kisses, a week filled with romance, a month filled with love, a year filled with bliss and a lifetime filled with happy memories. I want to spend the rest of my life with you. Happy Valentine's Day!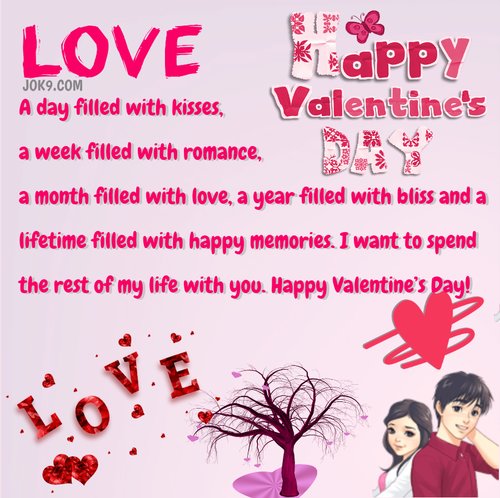 ♥
♥♥♥♥♥♥♥♥
♥
Everything you do captivates me. Everything about you amazes me. Everything you are is a blessing.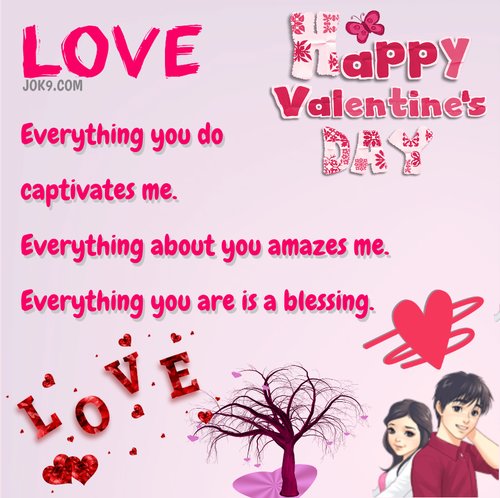 ♥
♥♥♥♥♥♥♥♥
♥
May love blossom and shine all around you today and always. Happy Valentine's Day!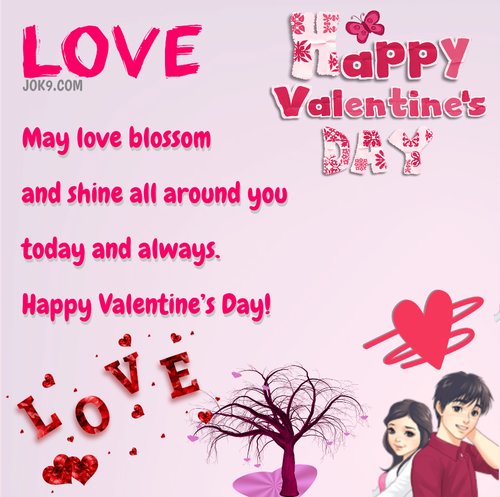 ♥
♥♥♥♥♥♥♥♥
♥
A Valentine's wish I send to you, may you be blessed and loved your lifetime through.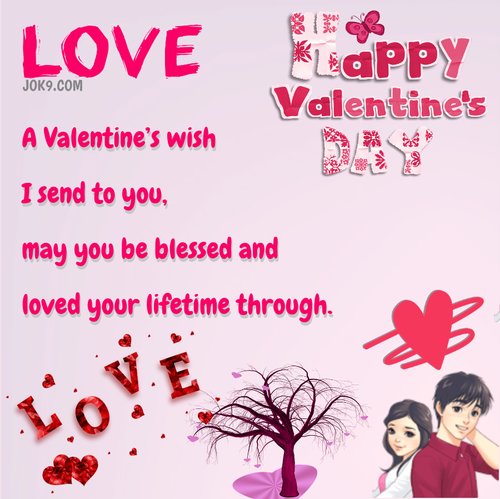 ♥
♥♥♥♥♥♥♥♥
♥
When I look at you I am reminded of how incredibly lucky I am to have found you. Happy Valentine's Day darling!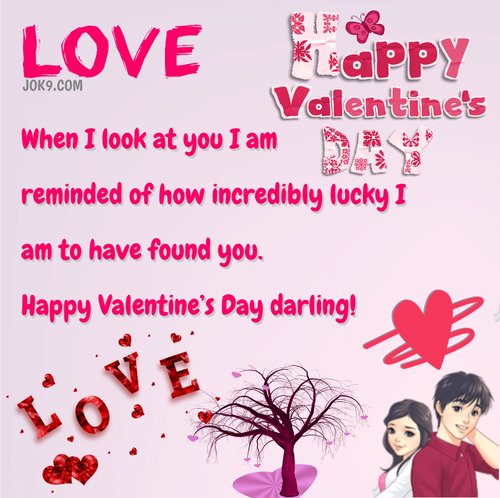 ♥
♥♥♥♥♥♥♥♥
♥
You are amazing. You are special. You are such a treasure. You are loved. You are mine.
♥
♥♥♥♥♥♥♥♥
♥
The sweetest word is love and the dearest in my heart is you, you are all I want, I love you!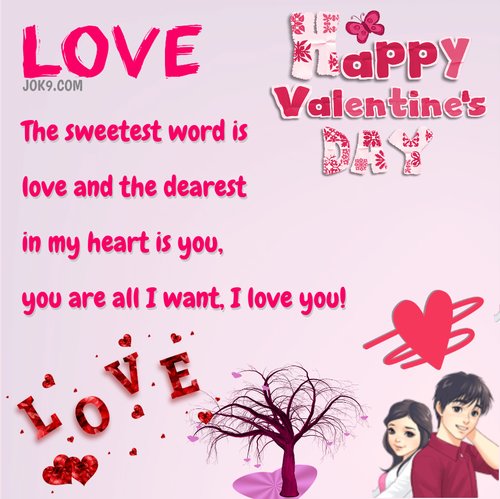 ♥
♥♥♥♥♥♥♥♥
♥
Seeing you happy is so rewarding. I live to see you smile. Happy Valentine's Day! I love you.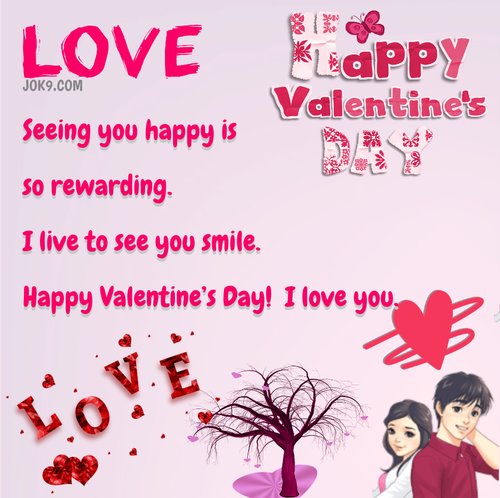 ♥
♥♥♥♥♥♥♥♥
♥
I will love you over and over again, I will always love you. Happy Valentine's Day love!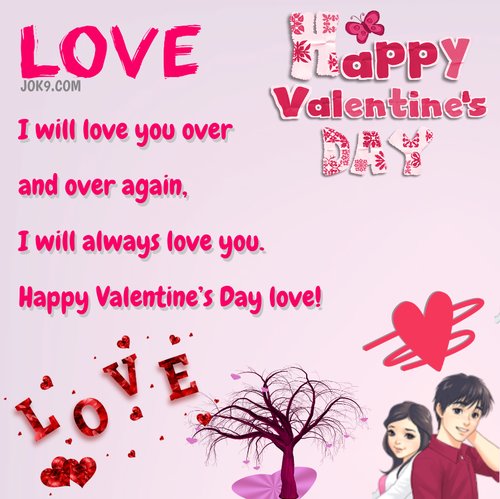 ♥
♥♥♥♥♥♥♥♥
♥
Hope your day is as sweet and beautiful as you! Happy Valentine's Day!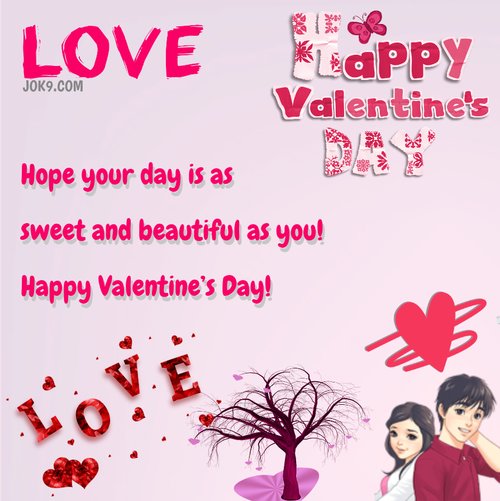 ♥
♥♥♥♥♥♥♥♥
♥
The meaning of love is you and the meaning of my life is you. Happy Valentine's Day darling!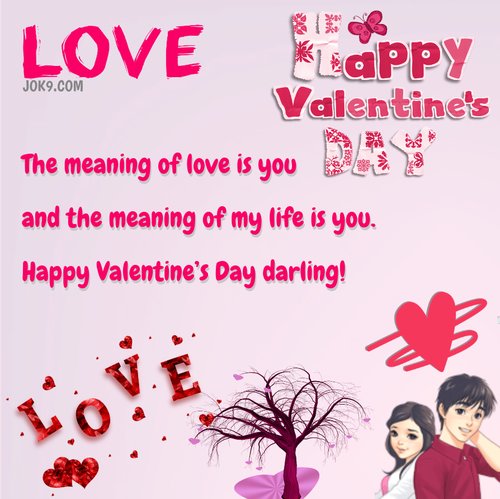 ♥
♥♥♥♥♥♥♥♥
♥
You are everything to me, you are everything that I see, with you is where I want to be. Happy Valentine's Day sweetheart!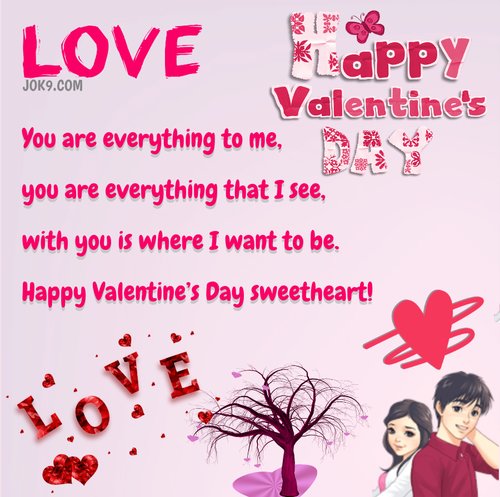 [td_smart_list_end]
You will not believe but we will be bringing more such romantic message in the offing and you will have 365 messages in total, to send a new message every new day, whole year!! Keep checking this space.