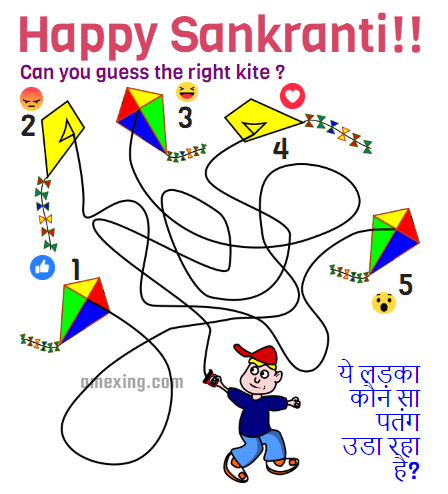 Happy Makar Sankranti Puzzle
First of all happy makar sankranti to you. If you are looking to wish your friends and family the same, you can see these nice Makar Sankranti Wishes!!
Now coming to the puzzle, you need to find the right kite this boy is flying. Its not that difficult. You would be able to do it easily.
Whatever is the your answer, please mention in the comment section.
HINGLISH/HINDI
Aap ko batana hai ki ye ladaka kon sa patang uda raha hai.
ये लड़का कौन सा पतंग उडा रहा है?
To see answer, please scroll below and click on Next Page